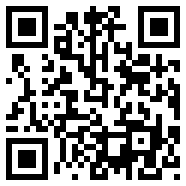 Synergy was founded in 2001. The concept and rationale was simple to conceive, but difficult to implement.
Our primary focus is to develop brands that have historically found it difficult to break into the UK and create the best route to market in the most innovative structure.
Our secondary focus is to develop new and innovative brands that may have been ignored or even ridiculed.
Our track record is proven, with many of the brands we have helped, now having a presence in the most credible and best UK stores nationwide.
In many instances, the ridiculed or the ignored have proved to be only the 'underestimated'. Our focussed, caring and passionate ethos has created highly desirable products for the musician and conundrums for the competition.
The copyright of all photographs and graphic images is owned by Synergy Distribution Ltd. (except where otherwise stated).The information contained on this site is for general guidance only. You should neither act, nor refrain from action, on the basis of any such information. You should take appropriate professional advice on your particular circumstances because the application of laws and regulations will vary depending on particular circumstances and because laws and regulations undergo frequent changes. Synergy Distribution Ltd disclaims all responsibility (including in negligence) for all consequences of any person acting on, or refraining from acting in reliance on, information contained in this site.
Copyright © 2021 Synergy Distribution All rights reserved.